Instant Access Phone Search
Find the real owner of someone with a 252, 336, 704 and 743, 828, 910, 919, 980 and 984 North Carolina area codes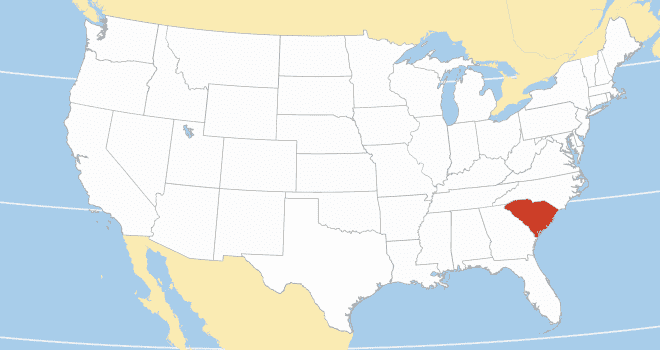 North Carolina was the twelfth state to join the Union in 1789. Its 11 million residents have phone numbers with different North Carolina area codes. These area codes help identify the phone number owner's city or town on the North Carolina phone numbers database.
North Carolina numbers used to be an alphanumeric combination of two letters and five numbers per the 2L-5N format. The two letters tell the caller the switchboard to dial, and the operator would need a five-digit number to connect you to the call recipient.
But the alphanumeric combination could not keep up with the demand for new phone numbers. So, the 7-digit system replaced the alphanumeric phone number. The first three digits replaced the two letters, and phone number owners had four easy-to-remember digits.
Likewise, this 7-digit system was soon phased into a 10-digit numbering plan because there were more subscribers than available numbers. By adding area codes, the telephone industry expanded the available pool of numbers. More importantly, area codes made it easier to identify geographic areas.
Take your typical ten-digit Charlotte phone number, 704-NYY-XXXX, and think of it as a physical house address.
704 is the area code. In a house address, this would be your county of residence – in this case, Charlotte. The following three-digit number, NYY, is the prefix code. In a house address, this would be your town or street within Charlotte.
The last four digits, XXXX, is the unique line number. In a house address, this would be your house number, flat number, or room number.
North Carolina started with one area code in 1947 – the 704, which was enough to cover phone owners at the time. However, as the state's population increased, North Carolina now uses 9 area codes.
Besides connecting you with the person you wish to call, North Carolina area codes also reveal unknown callers' locations. But you will need a phone number search to get specific information about the caller's address and public records on the North Carolina phone numbers database.
Several persons can have the same area code if they live in the same area. In the same way, several persons can have the same prefix code if they are neighbors. However, line numbers are unique. No two persons can have the same line number, but one person or business can have several line numbers.
| | | | | | |
| --- | --- | --- | --- | --- | --- |
| County | FIPS code | County seat | Established | Population | Area |
| Alamance County | 001 | Graham | 1849 | 171,415 | 435 sq mi |
| Alexander County | 003 | Taylorsville | 1847 | 36,444 | 263 sq mi |
| Alleghany County | 005 | Sparta | 1859 | 10,888 | 236 sq mi |
| Anson County | 007 | Wadesboro | 1750 | 22,055 | 537 sq mi |
| Ashe County | 009 | Jefferson | 1799 | 26,577 | 427 sq mi |
| Avery County | 011 | Newland | 1911 | 17,806 | 247 sq mi |
| Beaufort County | 013 | Washington | 1712 | 44,652 | 959 sq mi |
| Bertie County | 015 | Windsor | 1722 | 17,934 | 741 sq mi |
| Bladen County | 017 | Elizabethtown | 1734 | 29,606 | 887 sq mi |
| Brunswick County | 019 | Bolivia | 1764 | 136,693 | 860 sq mi |
| Buncombe County | 021 | Asheville | 1791 | 269,452 | 660 sq mi |
| Burke County | 023 | Morganton | 1777 | 87,570 | 515 sq mi |
| Cabarrus County | 025 | Concord | 1762 | 225,804 | 365 sq mi |
| Caldwell County | 027 | Lenoir | 1841 | 80,652 | 474 sq mi |
| Camden County | 029 | Camden | 1777 | 10,355 | 306 sq mi |
| Carteret County | 031 | Beaufort | 1722 | 67,686 | 1,341 sq mi |
| Caswell County | 033 | Yanceyville | 1777 | 22,736 | 428 sq mi |
| Catawba County | 035 | Newton | 1842 | 160,610 | 414 sq mi |
| Chatham County | 037 | Pittsboro | 1771 | 76,285 | 709 sq mi |
| Cherokee County | 039 | Murphy | 1839 | 28,774 | 497 sq mi |
| Chowan County | 041 | Edenton | 1668 | 13,708 | 233 sq mi |
| Clay County | 043 | Hayesville | 1861 | 11,089 | 221 sq mi |
| Cleveland County | 045 | Shelby | 1841 | 99,519 | 469 sq mi |
| Columbus County | 047 | Whiteville | 1808 | 50,623 | 954 sq mi |
| Craven County | 049 | New Bern | 1705 | 100,720 | 774 sq mi |
| Cumberland County | 051 | Fayetteville | 1754 | 334,728 | 658 sq mi |
| Currituck County | 053 | Currituck | 1668 | 28,100 | 526 sq mi |
| Dare County | 055 | Manteo | 1870 | 36,915 | 1,562 sq mi |
| Davidson County | 057 | Lexington | 1822 | 168,930 | 567 sq mi |
| Davie County | 059 | Mocksville | 1836 | 42,712 | 267 sq mi |
| Duplin County | 061 | Kenansville | 1750 | 48,715 | 819 sq mi |
| Durham County | 063 | Durham | 1881 | 324,833 | 298 sq mi |
| Edgecombe County | 065 | Tarboro | 1741 | 48,900 | 507 sq mi |
| Forsyth County | 067 | Winston-Salem | 1849 | 382,590 | 413 sq mi |
| Franklin County | 069 | Louisburg | 1779 | 68,573 | 495 sq mi |
| Gaston County | 071 | Gastonia | 1846 | 227,943 | 364 sq mi |
| Gates County | 073 | Gatesville | 1779 | 10,478 | 346 sq mi |
| Graham County | 075 | Robbinsville | 1872 | 8,030 | 302 sq mi |
| Granville County | 077 | Oxford | 1746 | 60,992 | 537 sq mi |
| Greene County | 079 | Snow Hill | 1799 | 20,451 | 266 sq mi |
| Guilford County | 081 | Greensboro | 1771 | 541,299 | 658 sq mi |
| Halifax County | 083 | Halifax | 1758 | 48,622 | 731 sq mi |
| Harnett County | 085 | Lillington | 1855 | 133,568 | 601 sq mi |
| Haywood County | 087 | Waynesville | 1808 | 62,089 | 555 sq mi |
| Henderson County | 089 | Hendersonville | 1838 | 116,281 | 375 sq mi |
| Hertford County | 091 | Winton | 1759 | 21,552 | 360 sq mi |
| Hoke County | 093 | Raeford | 1911 | 52,082 | 392 sq mi |
| Hyde County | 095 | Swan Quarter | 1712 | 4,589 | 1,424 sq mi |
| Iredell County | 097 | Statesville | 1788 | 186,693 | 597 sq mi |
| Jackson County | 099 | Sylva | 1851 | 43,109 | 494 sq mi |
| Johnston County | 101 | Smithfield | 1746 | 215,999 | 796 sq mi |
| Jones County | 103 | Trenton | 1779 | 9,172 | 473 sq mi |
| Lee County | 105 | Sanford | 1907 | 63,285 | 259 sq mi |
| Lenoir County | 107 | Kinston | 1791 | 55,122 | 402 sq mi |
| Lincoln County | 109 | Lincolnton | 1779 | 86,810 | 307 sq mi |
| Macon County | 113 | Franklin | 1828 | 37,014 | 519 sq mi |
| Madison County | 115 | Marshall | 1851 | 21,193 | 452 sq mi |
| Martin County | 117 | Williamston | 1774 | 22,031 | 461 sq mi |
| McDowell County | 111 | Marion | 1842 | 44,578 | 446 sq mi |
| Mecklenburg County | 119 | Charlotte | 1762 | 1,115,482 | 546 sq mi |
| Mitchell County | 121 | Bakersville | 1861 | 14,903 | 222 sq mi |
| Montgomery County | 123 | Troy | 1779 | 25,751 | 502 sq mi |
| Moore County | 125 | Carthage | 1784 | 99,727 | 706 sq mi |
| Nash County | 127 | Nashville | 1777 | 94,970 | 543 sq mi |
| New Hanover County | 129 | Wilmington | 1729 | 225,702 | 328 sq mi |
| Northampton County | 131 | Jackson | 1741 | 17,471 | 551 sq mi |
| Onslow County | 133 | Jacksonville | 1734 | 204,576 | 909 sq mi |
| Orange County | 135 | Hillsborough | 1752 | 148,696 | 401 sq mi |
| Pamlico County | 137 | Bayboro | 1872 | 12,276 | 566 sq mi |
| Pasquotank County | 139 | Elizabeth City | 1668 | 40,568 | 289 sq mi |
| Pender County | 141 | Burgaw | 1875 | 60,203 | 933 sq mi |
| Perquimans County | 143 | Hertford | 1668 | 13,005 | 329 sq mi |
| Person County | 145 | Roxboro | 1791 | 39,097 | 404 sq mi |
| Pitt County | 147 | Greenville | 1760 | 170,243 | 655 sq mi |
| Polk County | 149 | Columbus | 1855 | 19,328 | 239 sq mi |
| Randolph County | 151 | Asheboro | 1779 | 144,171 | 790 sq mi |
| Richmond County | 153 | Rockingham | 1779 | 42,946 | 480 sq mi |
| Robeson County | 155 | Lumberton | 1787 | 116,530 | 951 sq mi |
| Rockingham County | 157 | Wentworth | 1785 | 91,096 | 572 sq mi |
| Rowan County | 159 | Salisbury | 1753 | 146,875 | 524 sq mi |
| Rutherford County | 161 | Rutherfordton | 1779 | 64,444 | 566 sq mi |
| Sampson County | 163 | Clinton | 1784 | 59,036 | 947 sq mi |
| Scotland County | 165 | Laurinburg | 1899 | 34,174 | 321 sq mi |
| Stanly County | 167 | Albemarle | 1841 | 62,504 | 404 sq mi |
| Stokes County | 169 | Danbury | 1789 | 44,520 | 456 sq mi |
| Surry County | 171 | Dobson | 1771 | 71,359 | 538 sq mi |
| Swain County | 173 | Bryson City | 1871 | 14,117 | 541 sq mi |
| Transylvania County | 175 | Brevard | 1861 | 32,986 | 381 sq mi |
| Tyrrell County | 177 | Columbia | 1729 | 3,245 | 600 sq mi |
| Union County | 179 | Monroe | 1842 | 238,267 | 640 sq mi |
| Vance County | 181 | Henderson | 1881 | 42,578 | 270 sq mi |
| Wake County | 183 | Raleigh | 1771 | 1,129,410 | 857 sq mi |
| Warren County | 185 | Warrenton | 1779 | 18,642 | 444 sq mi |
| Washington County | 187 | Plymouth | 1799 | 11,003 | 424 sq mi |
| Watauga County | 189 | Boone | 1849 | 54,086 | 313 sq mi |
| Wayne County | 191 | Goldsboro | 1779 | 117,333 | 557 sq mi |
| Wilkes County | 193 | Wilkesboro | 1777 | 65,969 | 760 sq mi |
| Wilson County | 195 | Wilson | 1855 | 78,784 | 374 sq mi |
| Yadkin County | 197 | Yadkinville | 1850 | 37,214 | 337 sq mi |
| Yancey County | 199 | Burnsville | 1833 | 18,470 | 313 sq mi |